The KingsCourt Collection
ArmorTec® KingsCourt – Pavingstone Systems
Six classic, straight-sided All County Shapes with ArmorTec, featuring beveled edges and smooth, flat surfaces, are offered in a choice of square and rectangular configurations.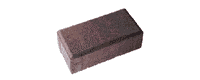 4 x 8 Holland
2-3/8 Thick
Ruby/Onyx
shown left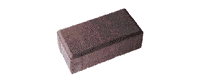 4 x 8 Holland II
3-1/8 Thick
(Custom Order Only)
Ruby/Onyx
shown left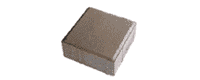 6 x 6
Chestnut
shown left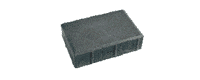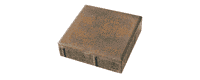 8 x 8
Salmon/Onyx
shown left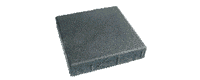 Note:
All dimensions quoted in this catalog are nominal and are for guidance only. Actual sizes will vary, particularly on the products designed to replicate natural stone which have features such as riven profiles and fettled edges. The size and quantities given usually allow a nominal 5mm or more of sand joint width.
Your final selection should be made from actual samples obtained from your Authorized All County Distributor or professional pavingstone contractor. All County Pavingstones colors match or complement All County Wall Systems colors. If you cannot find the color you are looking for, inquire about The All County Custom Color Program through any Authorized All County Distributor. The All County ColorLab can match any desired color.